Dear Esteemed Customer,
Please use the live-chat at the center right and we will get back to you ASAP.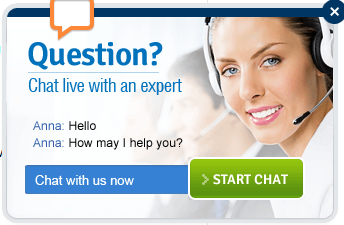 ---
OR
EMAIL: ????support@royalresearchers.com
Case History Application Response CH 5 PSY 281 Online
Disorder
From the case history, it is evident that Consuela is suffering from Post-Traumatic Stress Disorder (PTSD), which is a mental health condition that is triggered by a horrifying event – either witnessing it or experiencing it.
Rationale
The case study outlines terrifying events experienced by the patient. Many individuals who undergo traumatic events have challenges coping and adjusting for a sometime, but they do not have PTSD problem – with good self-care and time, they often improve.
However, if the symptoms worsen or last for several months or even years, one is considered a PTSD patient.
The case history shows that Consuela moved to the United States (U.S) from Nicaragua due to economic and political problems roughly 15 years ago. In her homeland, she was living in abject poverty with her entire family.
They often lacked sufficient food and water and although she never physically harmed herself, she regularly saw family, friends, and community members killed in cold blood. The experience was extremely troubling to her to the extent that she had to drop school and embarked on a journey to the U.S. On her way, she was sexually assaulted. All these horrible experience must have caused her a lot of stress. Case History Application Response CH 5 PSY 281 Online
Related Essay:
Personal and Professional development Plan Sample Essay
The situation was worsened by the fact that she did not have any professional support all through leading to PTSD. Furthermore, Consuela married Bob Rader – a physically, verbally, and emotionally abusive man. This experience is also contributing to her PTSD condition. To make the matters worse, she is forced to stay in the relationship due to the fear of being deported and losing economic support from her current husband.
As indicated in the case history, Consuela exhibits two major symptoms associated with PTSD: sleeping challenges (insomnia) and uncontrollable crying spells. She is also detached and disconnected as indicated by the fact that she no longer enjoys playing bingo.
The lady has problem expressing emotions and she often feels numb and angry throughout. She has extreme anxiety and she habitually avoids sharing her experience because she is afraid of triggering the above-mentioned symptoms and the need to avoid the intense feeling of guilt and shame. Moreover, her rape experience destroyed her sexual life.
All these experiences are clear indications that Consuela is suffering from PTSD, which requires consistent psychological support.
SOURCE: WWW.ROYALRESEARCHERS.COM
Havent found the Essay You Want?
We Can Help
The Essay is Written From Scratch for You
ORDER AN ESSAY WRITTEN FROM SCRATCH at : https://royalresearchers.com/